"Fast walking is the best kind of exercise. Running is bad for you. Biking is bad for you. Tennis is bad for you. You'll ruin your knees. You'll ruin your elbows."
Thanks to Santa Signora Palma, we're catching the subway to visit the Comune di Milano again. I've had my espresso and many mornings of practice, so I am prepared for yet another advice-packed stroll.
"All sports are bad for you," Renzo continues. "Except swimming. Swimming is OK. You're a fast walker, Christina."
We arrive at the city hall, just down the street from a nightclub that says "Lap Dances" in English, with a cartoon of a woman whose underwear is being pulled down by a tiger.
I approach the counter and explain, for the fourth time, that I need this particular marriage document. The same man from yesterday hands me a ticket and we take a seat, or at least I take a seat. I'm not sure that Renzo ever sat down.
The ticket states that I am #17 in line, but Renzo has already approached the desk, despite me being very Minnesotan and suggesting he wait politely next to me on this chair.
I hold my breath, hoping he doesn't piss off this signora and get us kicked out. Instead, he waves me over to the desk. Fun fact: The Italian "come here" gesture is different from the U.S. one; to me, it looks like the Queen of England impatiently waiting for you to kiss her hand.
I walk over with apologetic eyes, prepared to smooth over his smooth talking. The signora recites my correct (!) birth date, asks for my passport, prints off the certificate, and we're done. In one minute. Fatto. I thank her profusely and we're on our way.
I gaze in awe at Renzo. He shrugs; another day, another negotiation.
"They messed it up yesterday, so I asked if she would help right now," he begins to explain. "She remembered you, the American girl. I wouldn't have hopped the line if it weren't for yesterday's mistake. It never hurts to ask. Always ask, Christina."
After making five (5) photocopies of this elusive document in a nearby shop, we head to the post office, where I will submit my initial request for a permesso di soggiorno. The postal worker opens my folder and starts going through my/Alberto's documents: passports, ID cards, fiscal codes, the filled out pages of the permesso packet.
In Italy, the post office is more than a place to send mail; it also functions as a mini-government center. Immediately, we run into an administrative snag as we haven't yet purchased a marca da bollo — an official stamp that you need to submit the packet but can't actually buy at the post office; instead you buy it from the guy who sells tobacco — #Italy
Renzo leaves me alone with Pietro, the postal worker, while he goes to buy the marca. Pietro begins to scold me about some additional documents I need. My heart starts pounding, a familiar feeling these days, but I have low blood pressure, so maybe this daily bureaucratic excitement is good for my levels.
"It's ok to submit this now, but you'll need the certificato di residenza and contratto di locazione for your police office appointment." He asks how I'm going to pay for this process and I'm like, "I don't have a bank account yet, Pietro; can you spot me just this one time? Alberto's uncle does that at the cafe."
I have 80 euros on me but the cost to submit all of it is 100-something. Luckily, papà-in-shining-armor returns from the tabaccaio with the fancy marca da bollo plus his credit card. Pietro does some more paper shuffling and suddenly BAM, BAM, BAM, BAM — he smacks a bunch of official ink stamps on my papers. I jump with surprise; Pietro finally smiles at me.
Then, the stern face goes back on. "Listen to me very carefully," he says, leaning toward the glass window separating us. My heart starts pounding again.
"Wait, wait, listening very carefully requires more effort from me than you think, signore, let me get my pen and notebook out."
He begins to explain what I need to bring to the questura for my next appointment, at the police headquarters in September.
"Say it to her in English, too," Renzo requests.
Pietro looks at him like, "Ma sei scemo?" Are you stupid? I don't speak English.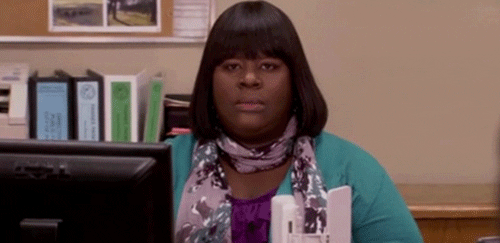 "It's okay, it's okay," I soothe. "Thank you so much, Pietro. Molto gentile. Molto gentile. Very kind."
Renzo and I high-five outside the post office.
We stop at a bar for a celebratory orange juice, and Renzo continues on his "you never know if you don't ask" lesson. You need to be intraprendente, he advises. I ask him what that means and he explains it in another way — to be proactive, to not wait passively. "What I did today and yesterday is not arrogant, it's just proactive," he explains. I look up intraprendente later: enterprising.
As we walk home, he calls Lenny to tell him about our achievement. "I'll go visit next week and buy him a coffee," Renzo says. "We should keep him close in case we need him for something again."
"La gentilezza scioglie," he muses, "come il fuoco scioglie la cera della candela."
Kindness melts, as fire melts candle wax.