We plowed over women and children in our rush to make the connection from New York to Milan, arriving an hour late from MSP. It was a good crash course in shedding my passive-aggressive Minnesotan skin to become an aggressive-aggressive Italian, but karma bit us in the culo: our luggage didn't catch the same flight.
If only we could've just apparated to Italy. Albus Dumbledore once said, though, that people usually vomit the first time they do so, and I already wanted to puke from running several terminals with two carry-on bags.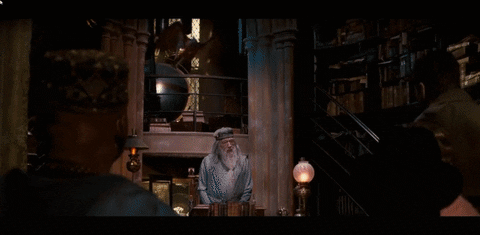 We file a lost baggage claim in Milan while gazing longingly at the carousel, as if mournful staring makes wishes come true (more on that resolution method in an upcoming blog involving city hall).
Instead, upon arrival in my new city, I have to shop for underwear with my in-laws watching; I pretend to consider the very sensible white granny panties until they mercifully look in another direction.
As we leave the airport, I take in Milan with new eyes, seeing it for the first time not as a perpetual tourist but as a resident, even if the authorities will try to thwart me at every turn to acquire that residency (stay tuned, ragazzi).
"Christina will have to get her driver's license, too!" my mother-in-law says as we're discussing the government documents I'll need to procure.
"No, no. Not happening," I respond. "Italian drivers are insane, and I am not aggressive enough for this mayhem."
"What, no. Why? How do Italians drive?" my father-in-law scoffs.
"Like you," I say, as he comes within a spaghetto of hitting someone's bumper, while a motorino swerves in and out of lanes as if he's aiming to mutilate one particular frog ("I'll get you, Jerry!") who wronged him.
If you survive the drive, you still have to find parking, which is a mess in Milano, unless you DGAF and do like many do: Pull up on the sidewalk with your emergency lights on and pray to the Madonna that the parking police don't drive by.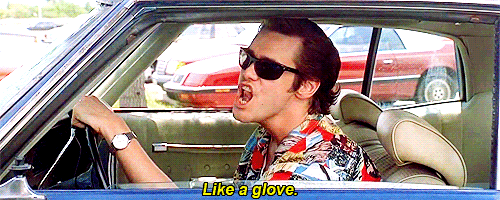 I am an abysmal navigator and survive (literally and figuratively, I predict) solely with Google Maps soothing me from the dashboard. Whenever someone tries to give me verbal directions, I nod politely and think about the latest Homeland episode. Nevertheless, I am determined to conquer the subway, tram, bus and sidewalk systems (biking not included; see above re: crazy drivers).
I had one traumatic experience last year in which my husband hopped into a Milan subway car just as the door was closing and left me behind on the platform with no phone, money or sense of direction (see above). I take solace in the fact that as the car slid down that tunnel, the look I shot Alberto through the glass was of an even darker abyss, and he spent several minutes fearing my verbal wrath. Fortunately, a woman in the station obliged when I asked to use her phone (a common trick among thieves; I switched off the vengeful eyes for the desperate ones).
Speaking of good Samaritans, if (when) I get lost, I will use the opportunity to practice my Italian with strangers (a.k.a. pre-friends), and I will keep my wits about me so as not to get #Taken. My dad is a retired accountant, but he has a different set of skills that Liam Neeson would kill for, including but not limited to: delivering dad jokes, making babies smile, asking follow-up questions, playing trumpet, filling others' beverages, finishing leftovers.
A presto!